Last updated on July 13, 2022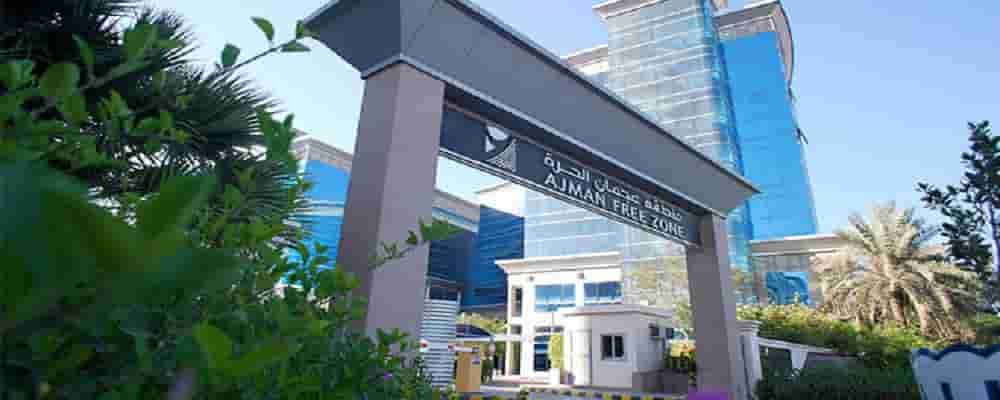 Ajman is the smallest state among the states that make up the UAE. Located along the Persian Gulf and in the Arabian Peninsula. Also, the boundaries of Ajman are touch to Sharjah and Dubai. The nearest airports to Ajman are the Sharjah airport and one in its own state. Business setup in Ajman is the demand of every entrepreneur because it is the fast growing emirates. And offer a wide range of benefit for business setup.
Business setup in Ajman
There are two main areas where we can setup business in Ajman. One is mainland area and the other is free trade zone.  In order to do mainland business setup in Ajman we need a local sponsor or a local service agent. While in Ajman free zone expat can hold 100% share of his business. Befor going in to the detail of these options; let me tell you a key fact here; that is most of our new clients are asking for business setup in ajman. Because the set up process are very simple; as well as it is very cheaper as compare to the other part of the UAE.
Business setup in Ajman Mainland
Business setup in Ajman Mainland requires at least 2 partners to setup. And maximum of 50 partner. At this point let me tell you one thing; or you can say one basic point about Business setup in Ajman. You need to keep in mind. That is Business setup in Ajman needs at least one local partner. That is Local partner will hold minimum of 51% of share in the business. And an expat partner can hold maximum of 49% of share in Ajman business setup. In Ajman mainland an expat can carry on any type of business except; that is banking, an investment as well as insurance.
Types of Business Licenses in Ajman
You need a license in Ajman in order to start your business in Ajman, as per the gov't guide lines. There are six main types of a license available in Ajman, which are as follows
Trading License
In order to does a trading business setup in Ajman; you need to apply for a trading license in Ajman; once you get this license; it will enable you for import as well as export of goods and services in the UAE.
National Industrial License
For this type of a license there are a few criteria; you have to meet these to get this license, they are-
The business must be register with the Gulf Cooperation Council (GCC); and they must own at least 51% of its shares.
At least 40% of the industrial processes should be done in the free zone. If you are holding this type of a license; then you are eligible for duty free customs fees to member states of Arab Gulf Cooperation Council.
Industrial License
This type of a license for business setup in Ajman is allow to any expat, UAE, or free zone entity to carry out manufacturing activity in Ajman
General Maintenance License
If anyone wants to start a maintenance license in UAE; then Ajman is the best place for them; As Ajman offer a special type of a license for this activity. This type of a license can give a power to operate in the field of maintenance; and to enable you to make repairs and performs regular maintenance duties to keep buildings in good shape
Professional/Service License
This type of a license for business setup in Ajman is allowed to any UAE, foreign; or free zone entity interested in providing professional / service license activities in Ajman. This type of a license is the same as Professional license in Dubai
 E Commerce License
E commerce license is a new concept in UAE; now every state of UAE allow this activity to enable the online business in UAE. Ajman main land and Ajman free zone also allow this type of a license. It will facilitate online business entrepreneur with the free zone; to tap into the growing e commerce segment of the GCC and the region. There is an excellent scope for E commerce license in UAE; with around 42% of the population in fact making online transactions. Even the Ajman free zone has a record number of applications for issuance of e-commerce license.
Why invest in the business setup in Ajman?
The state of Ajman enjoys natural aspects and features; which makes it one of the most vital attraction spots in the region. It makes the grade to be a vital core for investments; which can open new prospects in the world of economy; and provide major investment openings. To know why Ajman is a brilliant place for investment, below are a few listed features of it:
It is place between Dubai and Sharjah, and is easily accessible form both of these states.
State of the art infrastructures like ports, roads, industrial zones, and transport
One of the main importance of Ajman is the availability of facilities and services; such as power, medical, and telecommunication
Ajman port offers facilities for imports as well as exports, vessel repair, and maintenance
Also the business setup in Ajman free trade zone are very investor friendly; and it provide 100% ownership to expat; a hassle free approvals as well as several tax benefits
It also offers a low cost operation for many industries as compare to other free zones in the world.
Primary industries are available making it provide such raw materials required for some ready and semi manufactured industries
Advantages of Ajman business setup
Ajman business setup has no currency restrictions
Business setup Ajman has no yearly auditing mandatory
You can also drive your company from any part of Ajman
Ajman has flexibility to rent office anywhere
100% repatriation of capital as well as profits
Allow to conduct business in Ajman local market
Wide range of license types as well as wide range of activities available for business setup in Ajman.
It requires 0 capitals. I think this is the main point about business setup in Ajman.
It has 100% tax free.
Ajman has no limits to get employment visas. Due to this expat love about Ajman mainland business setup.
Ajman mainland business setup has simple set up process.
Only practical option for many types of business.
business setup cost in Ajman

Description
Cost  in AED
Trade Name reservation.
610
Initial Approval.
310
MOA – Legal Translation Services.
1,300
File Opening -Immigration (Establishment Card).
1000
License Fees.
9,000
Local Sponsor fee.
8,000
Notarization of MOA.
1000
E Signature Card, that is Ministry of Labor.
1,000
File Opening- Ministry of Labor ( Establishment Card).
2,500
TOTAL.
24,720
Company setup in Ajman free zone
Ajman free zone is a rapidly rising zone in the UAE. Ajman Free Zone was establish in 1988 to provide business opportunities in various sectors; especially in industrial sector and trade. Business in Ajman free zone provides competitive rights; and also Ajman Free Zone facilities allow expat to get a great return on their investment. Ajman Free Zone continues to develop its infrastructure; paying lots of money to setup a plate form for business setup in Ajman free zone. So, company setup in Ajman free zone is becoming a demand; that is for investors who are looking to get involve in trade with the smaller regional markets. If you are looking for experts in business setup in Ajman; then you are on a right place to get advice.
License Types for company setup Ajman free zone
Trade License
Industrial License
E-Commerce License
Services License
Offshore License
Advantages of Ajman free zone
First of all in the first place, Ajman free zone enjoy a cheap energy.
Ajman free zone company setup has a great edge; over the other business setup; due to a strategic location in the UAE.
World class infrastructure of Ajman free trade zone.
The most economical wage structure and easy access to vast work force
Extremely low handling charges
Total release from all type of import as well as export duties
Low lease prices
Also 0% tax for all type of free trade zone entity.
A very boost financial structure of Ajman free trade zone.
The Ajman free zone also supports all free zone investors; that is for their business setup.
Lowest prices in the region
Business setup Ajman provide all facilities; such as power, tale communications; and also medical services.
100% ownership are also allows for company set up Ajman free zone
A well designed set up of the roads, ports, transport; and also free zone.
company set up in Ajman free zone offer port facilities; that is for imports as well as exports.
How to setup business in Ajman
There are two ways to set up business in Ajman. First way is to set up by your own. Second way is to hire a consultant to set up business for you.
Now the question is can I go with first method. The answer is no, so do not go with first option, hire a consultant like us. Because when you need to cut your hair what you do? Are you taking scissors and set in front of a mirror and start cutting your hair; or you going to a professional to cut your hair. And when you need to change a part in your car; what you do? Start changing by your own; or take your car to a professional. So why use the first option to set up a business. So for any type of business setup in UAE; we recommend to go with a specialist to setup your business hassle free.
Process of business setup in Ajman
First of all in the first place, Contact us at +971 52 1263962; or Email us at info@businesssetup.xyz to book a meeting with one of our consultants.
You must be sure about your business activity; that is, what type of business you want to start.
Once you clear us your business type; then our consultant will guide you that what will be the best area to setup your business. And he or she will also provide you a breakdown of the cost; also they will give you the time need for the whole process.
At this stage let me tell you; that is in some free zone you need to submit a proper business plan. If your selected area requires a business plan; our consultant (He or She) will provide a simple.
We will also provide you with all the essential forms which you need to sign for your business set up.
In some area POA and MOA is requires to start the set up process. One of our PRO's will guide you in this case.
Once we get all the require document and payment; we will submit all the sign form and documents in a desire dept.
You will also receive an automatic notification for each step we perform during the set up process.
Services | company setup dubai | Set up business in dubai |