Last updated on July 13, 2022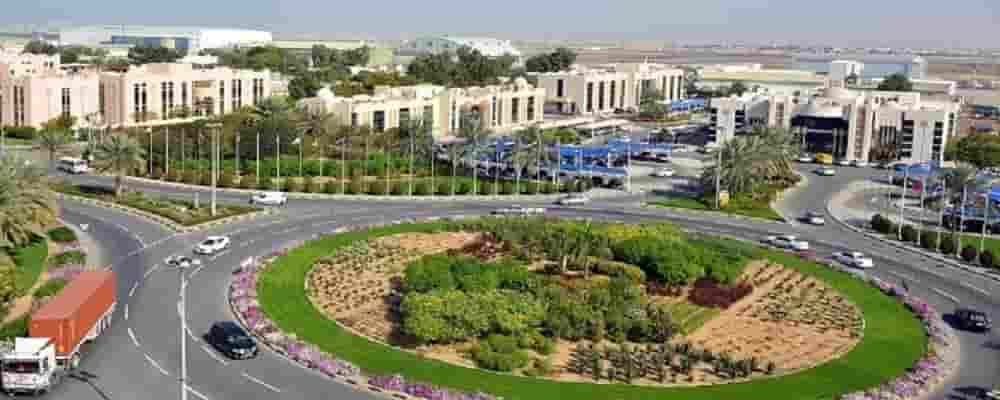 Sharjah is the 3rd largest state of UAE. Sharjah is also the 3rd most populated city in the UAE. It is one of the major urban states of UAE; and also known as the cultural city of the UAE; and it is place in the southern coast of the Persian Gulf. Being in such a strategic location; it offers wide range of opportunities. Thus entrepreneurs are highly looking for business setup in sharjah; Sharjah connect its business to Africa and Asia markets. Thus, Sharjah forms a perfect place where one can setup a trading business. Sharjah company is widely use for electronic and spare part trading business.
In order to setup a company in sharjah, both local as well as international; there are 2 main options. One is business setup in sharjah free zone and other is company formation in sharjah local market. The beauty of sharjah setup is; that it is cost effective option as compare to the other area of UAE.
Business setup in Sharjah Mainland
Sharjah mainland setup requires minimum of 2 partners to start; and maximum of 50 partners. At this point let me tell you one thing; or you can say one basic point about Business setup in Sharjah. You need to keep in mind. That is Sharjah company setup needs at least one local partner. Local will hold 51% of share in business setup in Dubai. And an expat partner will only hold 49% of share in Sharjah business setup. In Sharjah mainland an expat can carry on any type of business except; that is banking, an investment as well as insurance.
There are a lot of option for a sharjah local business; But the most common one is LLC. LLC business follow the most common structure; in which the number of partner can be from 2 to 50. But note that one partner must be a local sponsor.
Advantages of Sharjah business setup in mainland
Sharjah has no yearly auditing mandatory
Also business setup Sharjah has no currency restrictions
100% repatriation of capital as well as profits
Allow to conduct business in Sharjah local market
In business setup Sharjah you can drive your company from any part of Sharjah
Business setup in Sharjah has flexibility to rent office anywhere
Wide range of license types; as well as wide range of activities available for Sharjah company setup.
Sharjah business setup has simple set up process.
Only practical option for many types of business.
Business setup Sharjah has 100% tax free.
It requires 0 capitals. I think this is the main point about company setup in Sharjah.
Sharjah has no limits to get employment visas. Due to this expat love about Sharjah company setup.
Business setup in Sharjah free zone
Tell now we have discus a lot of thing about sharjah as well as its local market. Now its time to move to say some thing about free trade zone of sharjah. As we know that free trade zone are paying a vital role in the country economy. In Sharjah there are two main free trade zone to setup business. One is SAIF zone or Sharjah Airport international free zone; and the second one is Hamriyah free zone.
Hamriyah Free Zone: – Hamriyah free zone was first start in the year of 1995/94. It become one of the foundations of industrial development in Sharjah. Hamriyah free zone business setup offers geographic advantage over the other free zone in the region. And also offers easy access to major international markets; that is by air, land or sea. Hamriyah free zone is an investor friendly free zone and offers flexibility. This free zone is perfect for the type of business which falls in the category of SME.
Sharjah Airport International Free Zone: – It is shortly known as the SAIF zone. It was setup in 1994 / 95. It is a large zone; in fact a home for about 6000 businesses addressing from over 90 countries. It also has a very strategic location; that is occurs between major trade routes that link the east to the west. Besides this, it is located close to the Sharjah International Airport and forms a major hub for cargo.
Advantages of business setup in Sharjah free zone
First of all in the first place; let me tell you that company formation in sharjah free zone; allows 100% repatriation of capital.
100% foreign ownership is also a key value of company setup in sharjah free zone
Sharjah free zone has 100% exemption from all type of taxes
You can get your license in 24 hours for Business setup in sharjah free zone
On site labor accommodation for Business set up in sharjah free zone
Sharjah free trade zone has simple; as well as easy procedure for set up a business.
In order to compete it offer competitive structure of fee
Access to over 2 billion customers in sharjah free zone business setup.
Sharjah free zone company setup allows global; as well as local communications with excellent air, land and sea links
No restriction on hiring of 100% expatriate workers, and many more.
Why opt for Sharjah free zone company setup?
First of all in the first place; let me tell you that the location of your business is the most important things to consider; that is when going for business setup in any region. In this regard Sharjah earn some extra value due to its strategic location. Sharjah has a liberal economy as well as offer very competitive fees structures. Business setup in Sharjah free zone has very fast setup process. Sharjah free zone offers 100% ownership of the business. That is no need to have a local sponsor to start the business.
Sharjah free zone company formation has 100% tax free. And also offer high return on Investment as well as full Security of Investment. Full repatriation of capital is also allows in sharjah free zone. Very low crime rate; with very fair judicial system in Sharjah. 24 X 7 hotline that ensures provision of labor and equipment. At this point let me tell you one important fact; that is sharjah company setup is the alternative of the Dubai company setup.
Business Setup services in Sharjah
First of all in the first place; let me tell you that we are business consultants in Sharjah. And we provide business setup services in sharjah and other emirates. We advise our client on the legal structure of the business in Sharjah. We evaluate each and every inquiry and provide free initial consultation to the beast of our knowledge. At this point let me tell you the importance of why choose us for this job. The procedure of set up a business is very complex; as well as difficult for an expat to go and search for each; and every piece of info. also it is hard for a new person to run after govt official; and get his job done.
Services | company setup dubai | Set up business in dubai |
How to setup business in sharjah
There are two method to set up business in sharjah. The first one is to set up by your own; and perform each and every step by your self. 2nd method is to get in touch with a consultant to set up it for you. The question which always client ask; that is, can I set up this by my self; means can i go with first option. Our answer is always no; we do not recommend the first option. We always advise to hire a consultant like us.
Now the 2nd question is why go with 2nd option. The answer is to simple; that is, when you need to cut your hair what you do? Are you going in front of a mirror and start cutting your hair; or you going to a professional to cut your hair. And also when you need to replace some part of the car; what you do? Start changing by your own; or take your car to a professional. So why not use the 2nd option to set up a business. So for any type of business setup in sharjah; we recommend to go with a specialist.