Last updated on November 30, 2021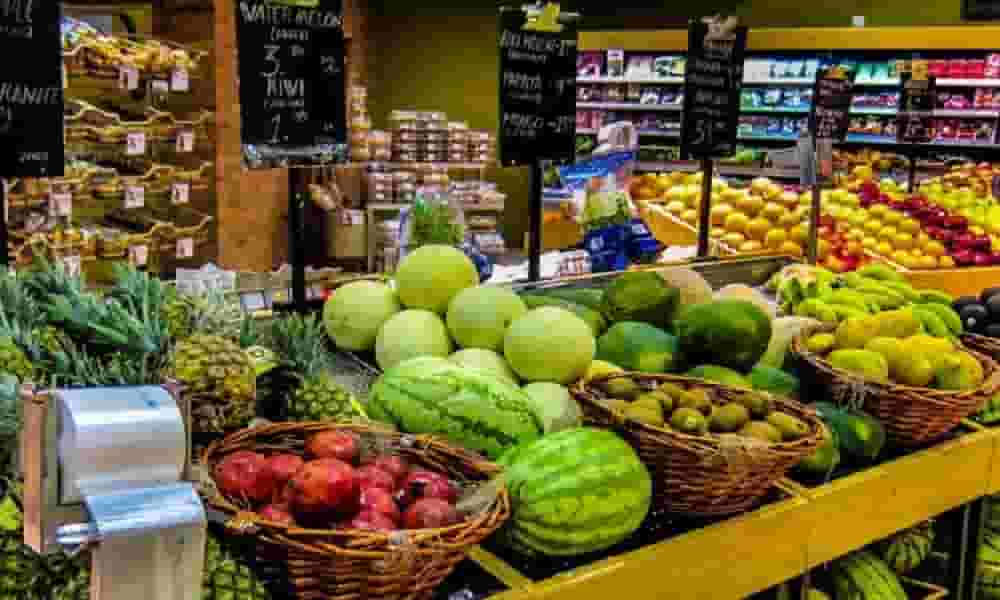 Dubai presents operating environment for expat to run his business; which is among the most liberal as well as gorgeous in the Middle East region. Therefore, opening a small company in Dubai is a key to its future development. And business like grocery or a retail shop is the important pillar; who promote such small sectors. But, to set up your small grocery license in Dubai you require looking through a small number of components; which can probably affect the productivity and stability of your start up.
Let us look at three vital components for opening small grocery license in Dubai or supermarket license in Dubai
Know Your Business
Success of all business depends on vast knowledge of the local region; research into the viability and demand for your product as well as a business plan; that is likely to catch the attention of investors.
Find a Local Partner
It is essential to have a local partner when you start your grocery license in Dubai main land. Local partner can be a person; or it can be a company who will own a main part of share of your grocery.
Financial Viability
If your set up your business at the Ministry of Commerce; then you require providing them a proof that you have the budget to get a grocery license in Dubai. And if you are stranger to the region; then you have to acquire support from any local banks or sponsors.
Having said that, let us now come to the root of the matter. Dubai retail sector is one of the cost effective businesses in the UAE. It offers a huge prospect and is in precise growth. With the Dubai shopping festival as well as other such parallel events at helping hand; looking to how to open a grocery store in Dubai could be beneficial to the investor. But to open a grocery store in Dubai; there are a huge number of wants that you need to obey.
Rules for Grocery License in Dubai
If you change the location of the store than you need to take a prior approval for that.
The DED should have a complete knowledge of the existence of all bogus products or supplies in the local market.
It is the responsibility of the customer to obtain invoice of the goods purchased
The machine for coin operation must be install only after receiving the permit
Sale of products with fake trade mark is ban by law.
If there is any update in grocery license in Dubai you need to take approval for that.
The commercial name should be same on the license as well as on the signboard
You are not allow to display the advertising sign boards on the front wall of the store; until and unless you get the approval.
The selling of a ban product are not allow in grocery store.
Pots, vegetables, fruits, clothing, electric devices as well as toys of kids should not be over display
If you have a grocery license in Dubai you cannot put a sale; discount and special offers without any approval
Products should have date of production as well as date of expiry
You must need to close your grocery store before 12 am until and unless you get an approval for that.
Inside in grocery store in Dubai the price of the product must be clearly visible on all the products.
Under the grocery license in Dubai you are not allow to involve in all kind of promotional campaigns; until and unless the parent company gets the permit
The trademark of your grocery must be register with the Ministry of Economy for its security
Under the grocery license in Dubai you are not allow to sell all products; like medical, herbal and pharmaceutical or cosmetic
How to open a grocery store in Dubai
To know how to open a grocery store in Dubai; following are the few steps which you have to look through before taking grocery license in Dubai.
Local Sponsor
As mentioned prior, receiving a UAE national to support the business is must. According to the rules set up by the authority; a local sponsor will hold 51% of the share in your grocery store; while you will get 49% of share in your grocery store. Thus, to start a store this is mandatory unless you sign a side contract; or open such business in a free zone.
License and Registration
It is an important step to get your grocery license in Dubai; for your business a well as other approval from the authority. The DED is the authority which provides permission to start a shop in Dubai under a main land area.
Business Jurisdiction
You may start retail store in Dubai Mall or in Meena Bazar; but know the area where you believe that your store will be successful is important. Like all other shop in the UAE, a grocery store is also analyze in terms of jurisdiction; and need to follow an appropriate share holding structure.
Paper work and PRO Services
To know how to open a grocery store in Dubai; you first need to know the paper work; because this is an important point in the set up process.  We need proper document from your side to apply for the license; taking approval from a variety of departments, apply for your visa as well as for bank account opening.
The second point i.e. receiving your Grocery License in Dubai; requires a lot of paper work as well as rules to follow. The authorities have mandated a set of rules and regulation; that you need to follow through before getting hold of the license.
DED is introducing new standards; as a part of its efforts to get better the quality of services available to the public in Dubai; especially in the retail sector, thereby reinforcing Emirates position as a preferred shopping destination.
If you are looking for how to open a grocery store in Dubai; then we can assist you with all the requirements; right from receiving the license to approval from the Municipalities to rent a store for you. Contact us today, we would be glad to facilitate.